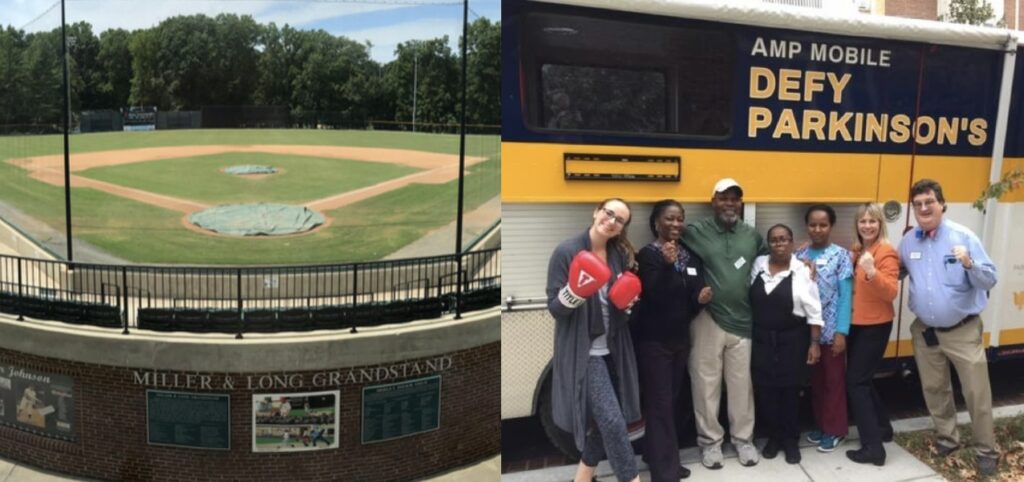 Walk Off Parkinson's News
Walk Off Parkinson's
 is the annual
 awareness and fundraising event
 of the Parkinson Foundation of the National Capital Area. If it were not for the pandemic, we would have gathered at Nationals Park in Washington, D.C. for the 10
th
 time in 2020 and again this coming fall for this inspirational event.
As pandemic restrictions ease and we look to rebuild our vibrant services for those impacted by Parkinson's, we have made the decision to move this year's Walk Off Parkinson's to 
Shirley Povich Field 
– a collegiate league venue in Rockville, Maryland! Due to the uncertainty around COVID-19 over the last 16 months and a significant decrease in donations, much consideration went into this decision and this beautiful venue gives us greater flexibility and creativity. 
As we build back in-person programming, while continuing to provide virtual wellness classes, we project a significant increase in expenses over the next year. Time and time again, we have been asked to continue virtual classes because they are making our important work accessible to so many. Equally important, we understand the desire for face-to-face interactions among vaccinated program participants. At our core, we understand that PFNCA is about community so that no one has to face Parkinson's alone. In the future, we will provide in-person 
and 
virtual options for our wellness classes. 
We hope we can count on you for your support of Walk Off Parkinson's this fall, and we look forward to seeing you in person! Please mark your calendar for September 26, 2021, for Walk Off Parkinson's.  

Jared D Cohen
President & CEO