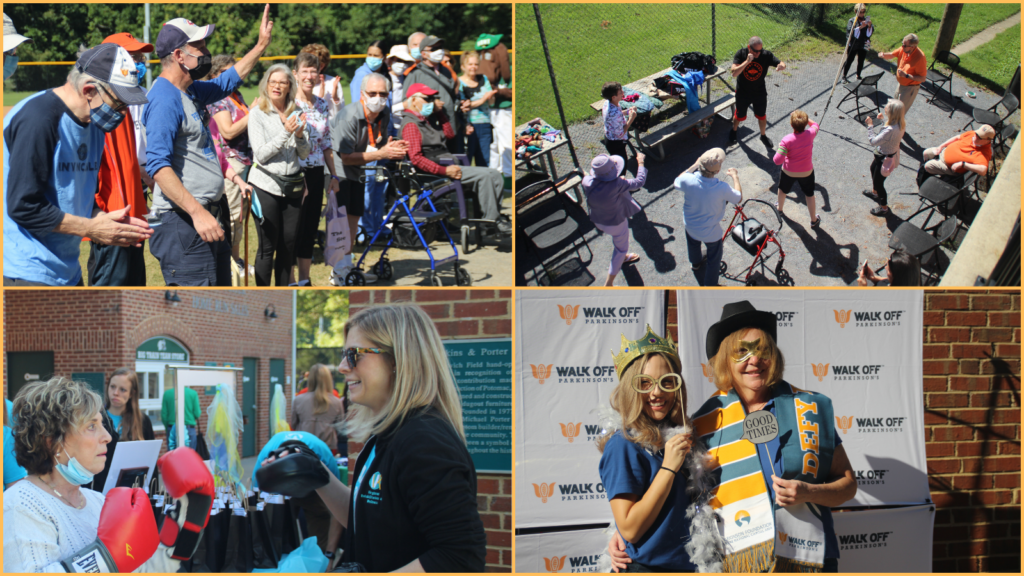 Join us for Walk Off Parkinson's, our annual fundraising and awareness event.
Have fun enjoying ballpark food, carnival games, exercise demonstrations, a baseball game, a celebratory walk to symbolize the efforts others take to Defy Parkinson's and more.
How your support and donations help:
All donations go to PFNCA and their programs that help those with Parkinson's find a supportive community and help them manage their symptoms.
Before PFNCA
Those with Parkinson's feel alone and don't know where to turn for help.
Those with Parkinson's are struggling to 

move around and are wishing to have control of their life again.
Those with Parkinson's have anxiety about their PD diagnosis.
After PFNCA
Those with Parkinson's have a community and friends who will encourage and support them.
Those with Parkinson's have improved strength, mobility, balance, and other physical movements that are typically affected by Parkinson's and regain control of their lives.

 
Those with Parkinson's have hope, knowing they have programs that give them the tools to Defy PD.
To support those with Parkinson's consider attending our Walk Off Parkinson's awareness and fundraising event and making a donation to support those facing Parkinson's.