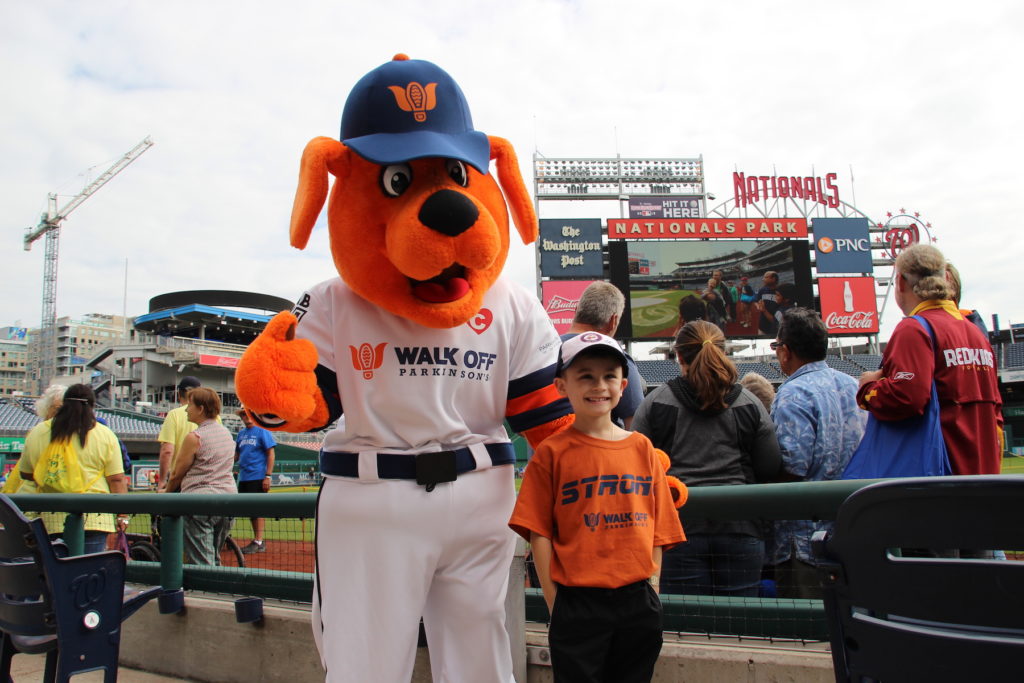 Join us for an inspiring virtual gathering to support families facing Parkinson's… Featuring the PFNCA Medical Advisory Board, PFNCA Program Instructors and special guests.
Wed. Oct. 14 (via Zoom) Welcome Ceremony; 6:30 p.m. EST
10/15 to 10/20 Walk a distance of your choosing in your neighborhood
Tues. Oct. 20 (via Zoom) Closing Ceremony; 6:30 p.m. EST
About making the move online…
For nearly 10 years, we have joined together as a community to defy Parkinson's at our annual Walk Off Parkinson's event – a motivational experience that raises awareness of the disease, as well as critically needed funding for PFNCA.  Our
utmost priority is keeping those we serve healthy and safe. Due to COVID 19, we have made the difficult decision to gather virtually this year for Walk Off Parkinson's. 
I am disappointed that we cannot gather in-person to express solidarity with, and show support to, those aiming to live well with Parkinson's.  There is something special about seeing entire families walking arm in arm, people holding up motivational signs or the faces of people stepping on the field of Nationals Park (where the event has been held since its inception) for the first time.  
As many of you know, PFNCA or the Parkinson Foundation of the National Capital Area is an independent non-profit organization not affiliated with any of the many national organizations that focus on Parkinson's. Funds raised at Walk Off Parkinson's each year provide operating support for PFNCA's programs that serve thousands defying the disease through exercise, education and social interaction. 
This year's virtual Walk Off Parkinson's will help PFNCA raise the funding needed for 2020/2021. We hope we will be able to count on you for your continued support.  

Jared D Cohen
President & CEO