Tuesdays, 2:00 p.m. to 3:00 p.m.
In partnership with and held at: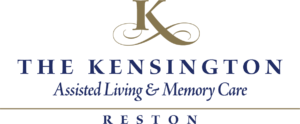 Coming out of the pandemic, not all of our In-Person Parkinson's classes are currently available. Click Here to see a full list of all available In-Person classes.
Community (opening beginning of 2021):
11501 Sunrise Valley Drive
Reston, VA 20191
This program establishes a wellness and prevention program for individuals with Parkinson's disease and their care partners with a focus on maintenance of communication skills. This program stresses the importance of speaking louder to be heard in social settings.
Nearby Zip Codes: 20164, 20170, 20171, 20191, 20194, 22066, 22102, 22124, 22181, 22182