Fridays at 11:00am (this class is on hold until April 1st, 2019)
In partnership with and held at: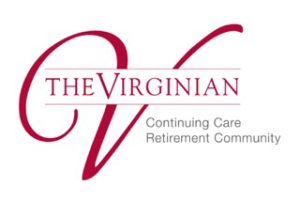 9229 Arlington Blvd.
Fairfax, VA  22031
Improve your movement and balance, and focus on the core exercises from the LSVT BIG program in this smaller class, great for those who need to hold on to a chair for safety with the standing exercises.  Led by  LSVT certified therapists.
Note: In order to attend PFNCA exercise programs at The Virginian, please follow these steps:
Register with PFNCA by clicking here or by calling (703) 734-1017 to receive your PFNCA name badge.
2. Complete Registration Packet for The Virginian.
3. Return Virginian Registration Packet to and direct questions to:
Maria L. Malca, Fitness Center Manager
The Virginian
Phone: 703-385-0555 x 5290
Fax: 703-385-0161
Cell: 703-966-0363
[email protected]
Why is Exercise important for people facing Parkinson's?
Exercise helps people with Parkinson's improve their mobility.  It also helps slow the progression of the disease.  PFNCA wellness programs have been vetted by the PFNCA Medical Advisory Board to ensure they are evidence-based to help those with Parkinson's.
How can I participate?
PFNCA Wellness Programs are provided at no cost.  Registration with PFNCA is required and there is a nominal annual administrative fee, which can be waived for financial hardship.  To register, please call the PFNCA office at (301) 844-6510 or click the register link under the "Helpful Links" on the right side of this page. Once you have registered, you will receive a PFNCA Wellness Programs Name Badge.  You do not need to sign up for specific program sessions, simply bring your name badge to this or any PFNCA Wellness program and your instructor will check you in.
Can Carepartners participate?
Carepartners are welcome to participate on a space available basis.  Registration is required.
How is this program funded?
PFNCA receives charitable donations to supports its efforts to help people fight Parkinson's.  To learn more, please click here.
 About PFNCA
The Parkinson Foundation of the National Capital Area (PFNCA) improves the quality of life of those impacted by Parkinson's disease, their care partners and families, and fosters a sense of community to ensure that no one battles this disease alone. PFNCA offers exercise, communication and education programs to strengthen the physical and emotional health of people impacted by Parkinson's.
Nearby Zip Codes:  22003, 22015, 22030, 2032, 22042, 22043, 22124, 22180, 22181, 22182