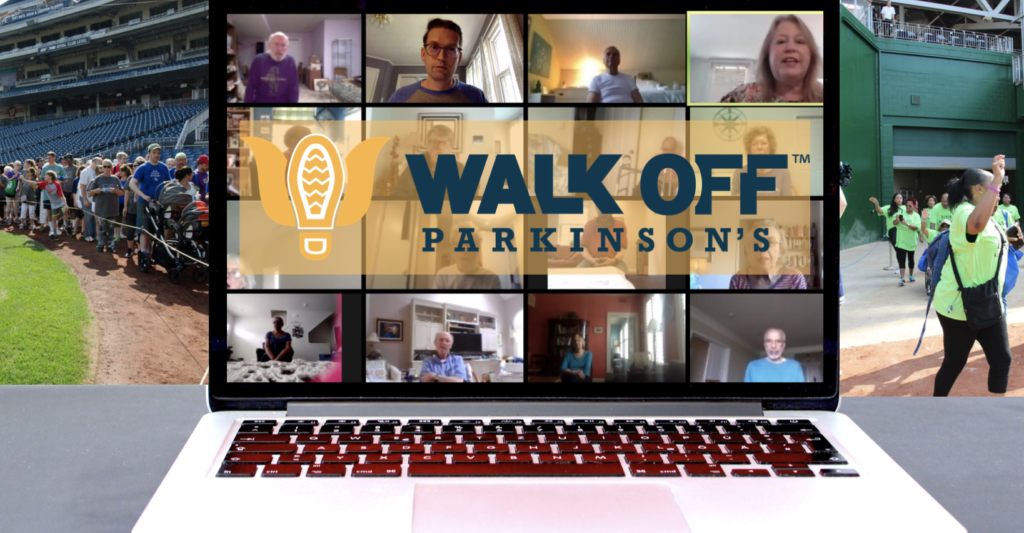 Parkinson Foundation of the National Capital Area (PFNCA) helps people with Parkinson's slow the disease's progression. While we hope for a cure tomorrow, today PFNCA is serving thousands of people annually with exercise, vocal cord strengthening and educational programs. Your support will allow this important work to continue.
While COVID-19 hinders our ability to gather in person this year at Nationals Park, the need for PFNCA's services is more urgent this year. Your generous financial support is especially meaningful this year!
Together, we will defy Parkinson's.
Wed. Oct. 14 2020 6:30 p.m. — Welcome Ceremony (via zoom)
10/15 to 10/20 — Decide how far you want to walk and do so in your neighborhood.
Tues. Oct. 20 2020 6:30 p.m. — Closing Ceremony (via zoom)
Featuring members of the PFNCA Medical Advisory Board, PFNCA program instructors and many who participate in PFNCA programs.