Tuesdays and Thursdays at 1:30
FX Studios Under Armour Performance Center
11270 Pepper Road
Hunt Valley, MD  21031
Special thanks to: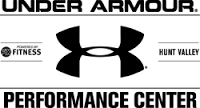 This program is also referred to as the The I. Elliott Goldberg Parkinson's Disease Fitness Program and is held in memory of I. Elliott Goldberg.
This program brings together people impacted by Parkinson's Disease to participate in various physical exercises aimed at improving posture, balance and circulation and increasing strength, muscle control and mobility.  Various activities designed to engage participants mentally are also incorporated.
Nearby Zip Codes:  21030, 21057, 21093, 21111, 21117, 21131, 21136, 21152, 21155, 21204