Fridays at 11:00am
In partnership with and held at: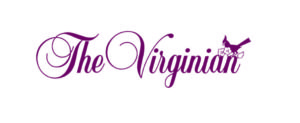 9229 Arlington Blvd.
Fairfax, VA  22031
Improve your movement and balance, and focus on the core exercises from the LSVT BIG program in this smaller class, great for those who need to hold on to a chair for safety with the standing exercises.  Led by  LSVT certified therapists.
Note: In order to attend PFNCA exercise programs at The Virginian, please follow these steps:
Register with PFNCA by clicking here or by calling (703) 734-1017 to receive your PFNCA name badge.
2. Complete Registration Packet for The Virginian.
3. Return Virginian Registration Packet to and direct questions to:
Maria L. Malca, Fitness Center Manager
The Virginian
Phone: 703-385-0555 x 5290
Fax: 703-385-0161
Cell: 703-966-0363
mmalca@thevirginian.org
Nearby Zip Codes:  22003, 22015, 22030, 2032, 22042, 22043, 22124, 22180, 22181, 22182