Mondays and Thursdays at 3:00 p.m.
In partnership with and held at: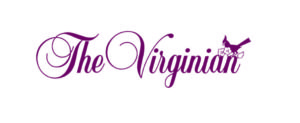 9229 Arlington Blvd.
Fairfax, VA 22031
PFNCA has teamed up with The Virginian to provide a Boxing for Parkinson's Program.  This program will run from January 8, 2018 to February 15, 2018.  Once this pilot effort is completed and evaluated, the program may continue on a weekly basis.
Note: In order to attend this program at The Virginian, please follow these steps:
Register with PFNCA by clicking here or by calling (703) 734-1017 to receive your PFNCA name badge.
2. Contact Shirlea Hennessy, DPT at The Virginian at 703-277-6611
Nearby Zip Codes: 22003, 22015, 22030, 2032, 22042, 22043, 22124, 22180, 22181, 22182