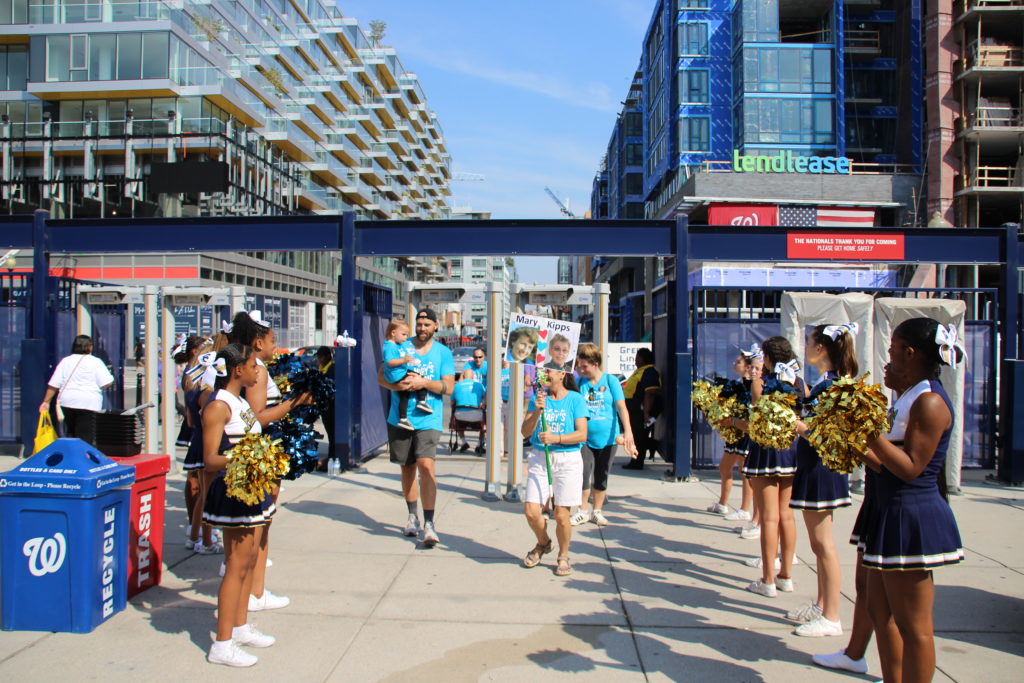 Thank you for your support at Walk Off Parkinson's 2019. Information about 2020's Program will be announced soon. Stay tuned.
Walk Off Parkinson's is a free family-friendly walk and fundraising program to support those in our community impacted by Parkinson's Disease.
*Note this years Walk Off Parkinson's is subject to change due to the COVID-19 Pandemic.
Leisurely self-paced walk ending with a victory lap on the field at Nationals Park.
Demonstrations of activities that help people with Parkinson's such as exercise, yoga, dance and boxing.
Lectures by Neurologists/Movement Disorder Specialists.
Children's activities.
Information about resources available for those impacted by Parkinson's.
The opportunity to take photos in the dugouts at Nationals Park.
Ask a Specialist Area: Talk one-on-one with from physical therapists, speech therapists, occupational therapists and social workers and get your questions answered.
New this year: Kids ages 12 and under can join our cause and receive a piggy bank of PFNCA mascot AMP. Click here to learn more.
If you raise $125 or more, you receive the 2020 Walk Off Parkinson's t-shirt.
An inspirational gathering to show those with Parkinson's that they do not face this relentless disease alone.
If you have any questions about this years Walk Off Parkinson's please email PFNCA@parkinsonfoundation.org