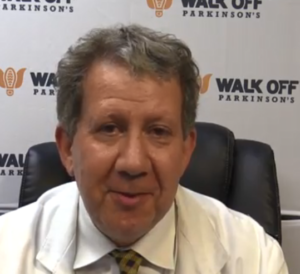 More than 400 people attended the PFNCA Parkinson's Pointers lecture on September 26, 2018 that featured Dr. Stephen Grill discussing "Parkinson's and Hospitalization."
Click here to view the slides from Dr. Grill's presentation.
Click here to view the handout Dr. Grill prepared for the lecture.
The next PFNCA Parkinson's Pointers Lecture will take place in January of 2019.
Parkinson's Pointers is a lecture series where people gather in various locations for a presentation, and question and session by a physician or other person that specializes in Parkinson's.  Powerful practical information is shared in a positive setting.  Lectures are live streamed to the locations and refreshments are served.
The PFNCA Parkinson's Pointers Lecture Series is made possible with support from: