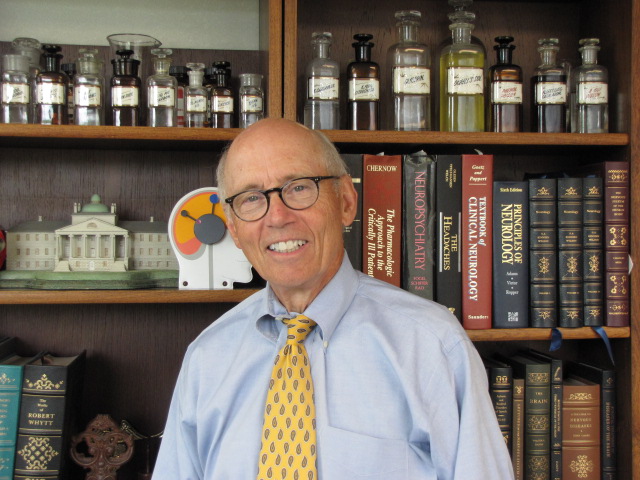 In these challenging times, we are providing simple but critically important information to keep you and your loved ones safe. PFNCA Medical Advisory Board Chair Dr. Howard Weiss (left) has asked us to share the below information with you as you think about life during the Pandemic.

Stay at home and only come close to people in your household. Visit with your children, grandchildren and/or friends by phone or video chat.
Go out only for groceries and medications, when needed. Use delivery services, when available.
Wash or disinfect everything that enters your home.
Exercise every day at home. Also, practice speaking loud.
Be extra careful to avoid falls. Attempting to get heath care for a fall injury may expose you to the disease. Heath care may not be readily available.
Despite the uncertainty about the pandemic, we must try to remain calm and keep things in proper perspective. Anxiety is the enemy of Parkinson disease, making the motor symptoms worse and impairing sleep.
Minimize watching the news to one or two times a day and avoid constantly checking it to lessen anxiety.
If you are looking for ways to stay active and continue exercising from home, PFNCA is providing free online wellness classes. To view the online classes Click Here.
Also be sure to check out the PFNCA Symposium which is an informational gathering for those facing Parkinson's and their care partners. The 2020 PFNCA Symposium will be held as an online conference on Sat. April 18, 2020.  You will be able to view some sessions including the Question and Answer session live that day and watch other sessions at your leisure for approximately seven days. To learn more Click Here.
Click here for a page of resources relating to Corona Virus
Dr. Howard Weiss is an associate professor of Neurology at Johns Hopkins Medical School and a member of the Johns Hopkins Department of Neurology's Deep Brain Stimulation Team for Movement Disorders. Dr. Weiss earned his medical degree from Northwestern University, completed his internship at Rush-Presbyterian-St. Luke's Medical Center and his residency at Massachusetts General Hospital. He spent two years in neurological research at the National Institutes of Health and National Cancer Institute. His main clinical interests include Parkinson's and adult gait disorders. He is Chair of the Parkinson Foundation of the National Capital Area's Medical Advisory Board.