1.) Click "Create a Fundraiser" and then select "Create An Account".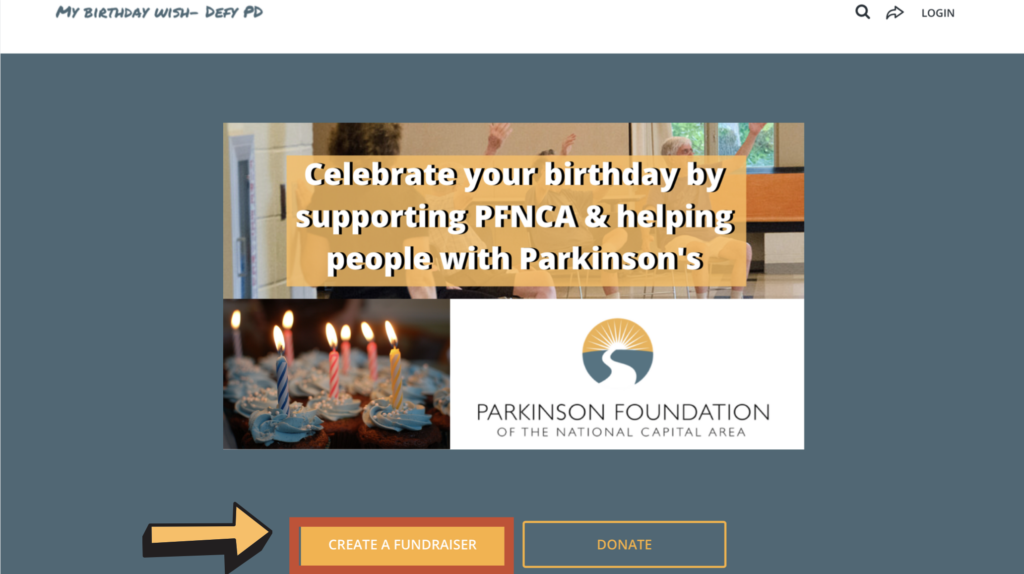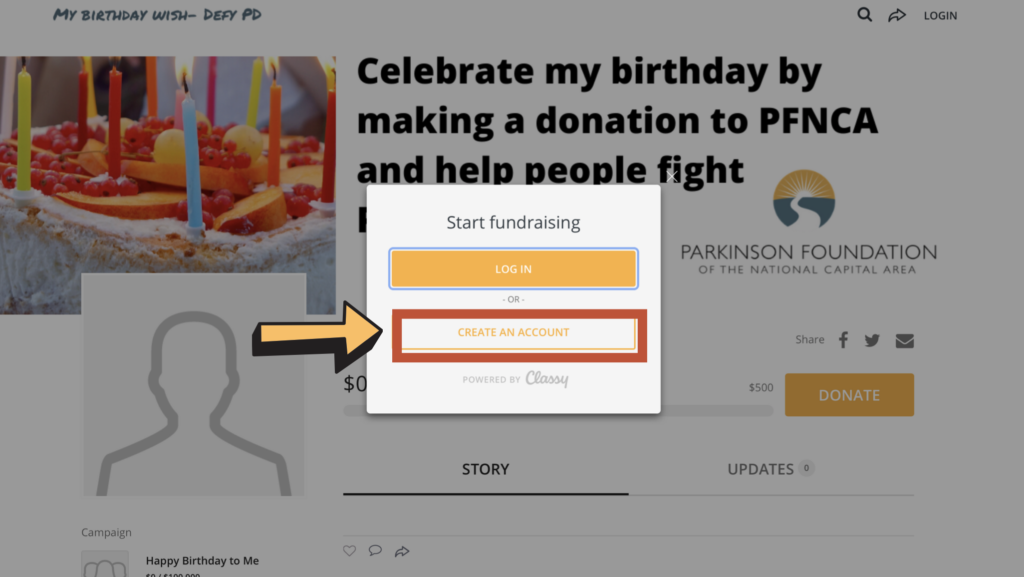 2.) Provide an email for the account and create a password for your fundraising account. Then click "Next" and fill in your First and Last name before clicking "Sign Up".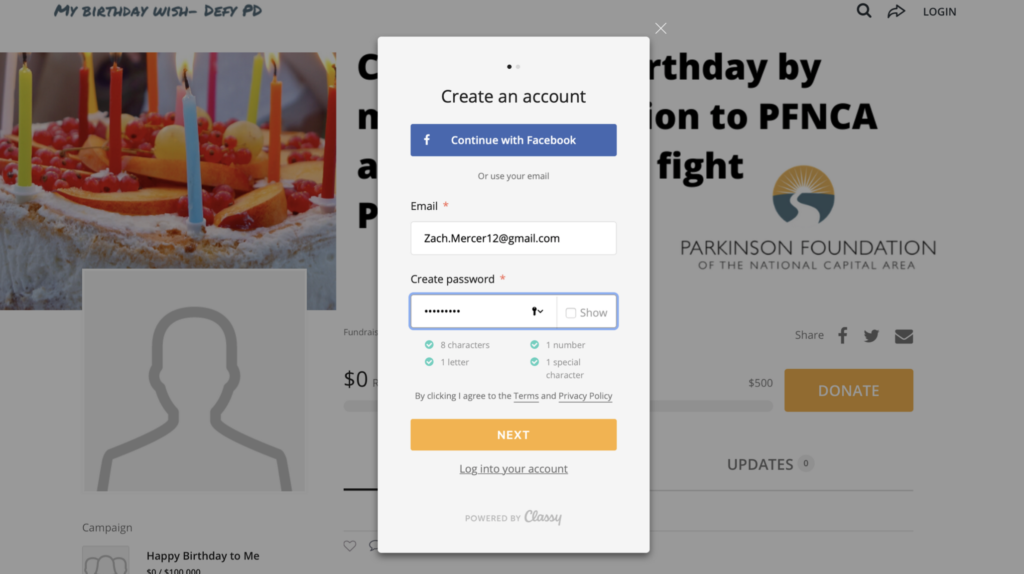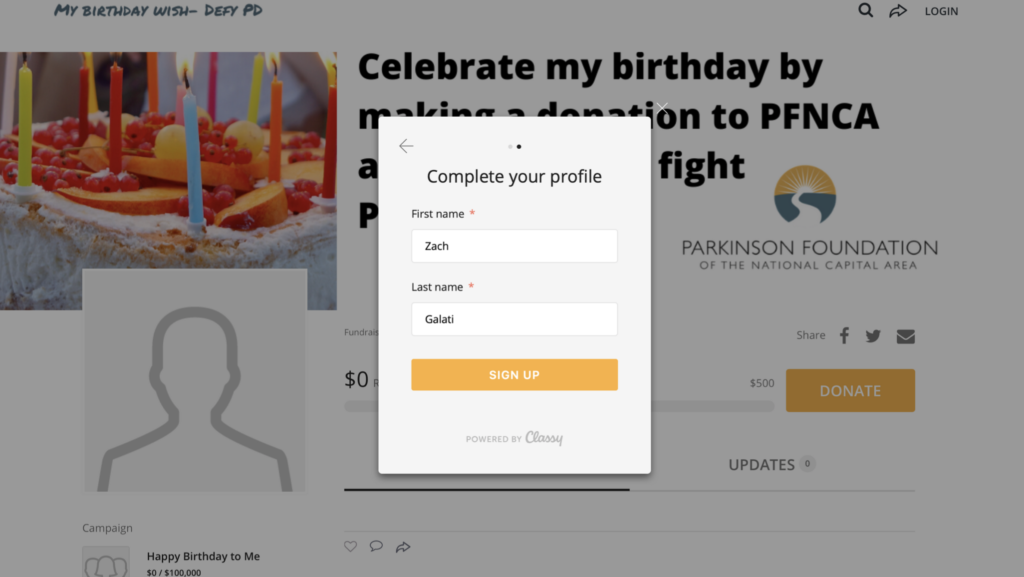 3.) Enter a fundraising goal (this is the amount of money you hope to raise through others donations), we suggest choosing $1000 as your fundraising goal. Next type in "(Your Name) Birthday Fundraiser" for your pages headline. After this you can click "Finish".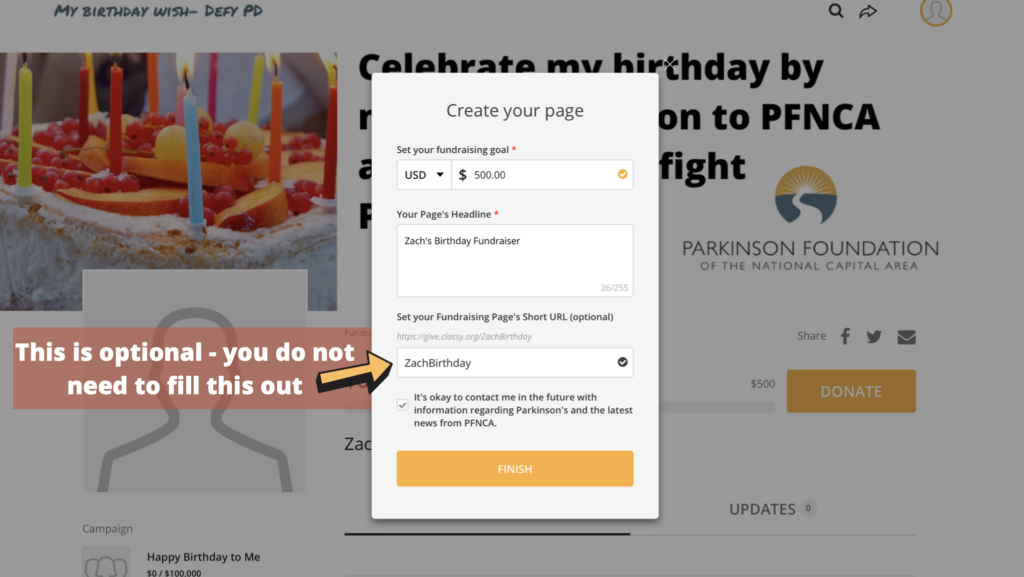 4.) Select a Profile Photo for your fundraising page by clicking "Click to Upload". (This is an optional step but many people are more inclined to give when they see a personalized photo.) If you would like to skip inserting a profile picture then please continue to step 8.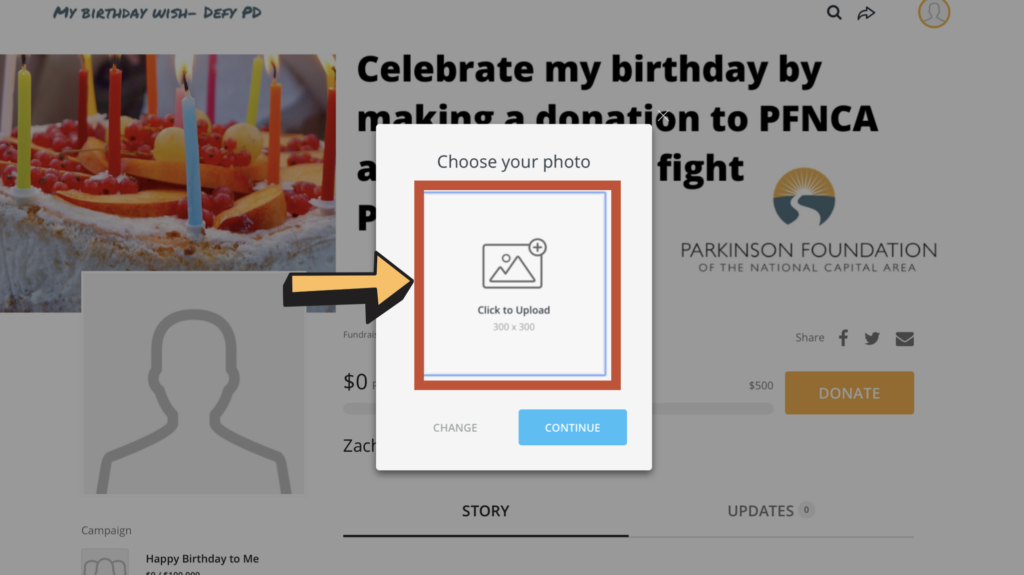 5.) Select if you want to upload a profile picture from your saved photos on your device or use your Facebook profile photo.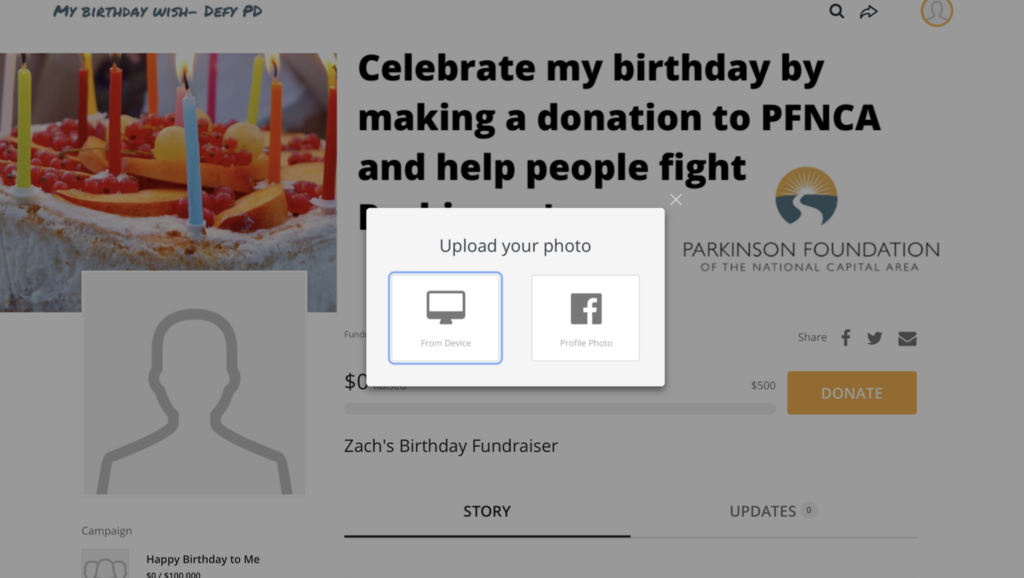 6.) Click "Browse" and then select a photo the you would like to use as your profile picture. Once you have selected a photo click "Continue" and then "Insert".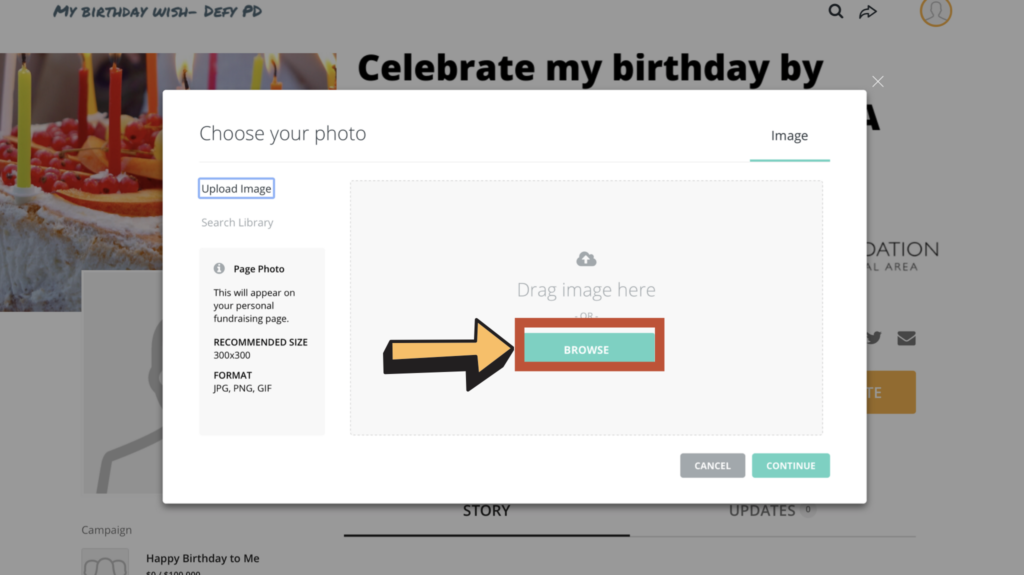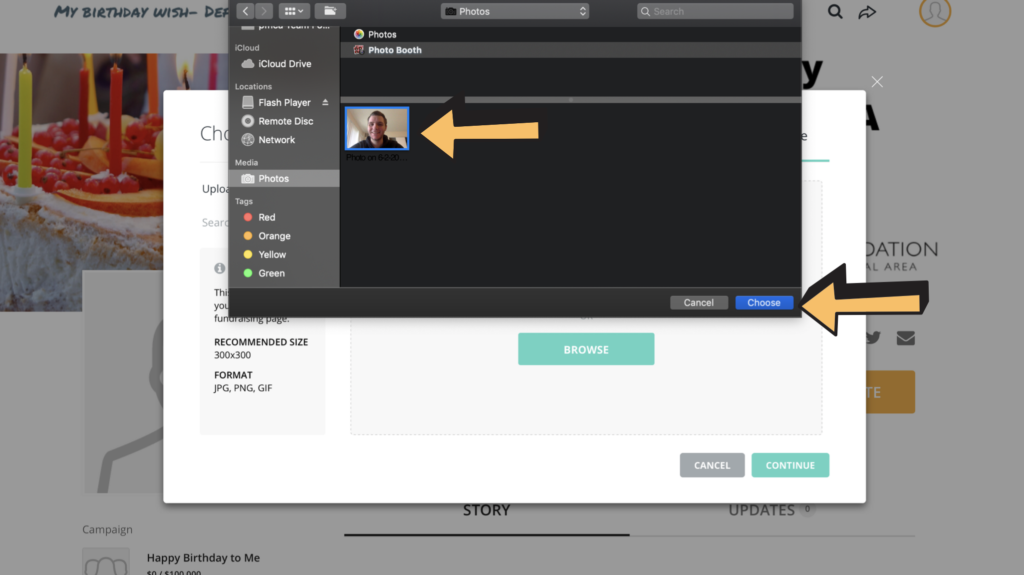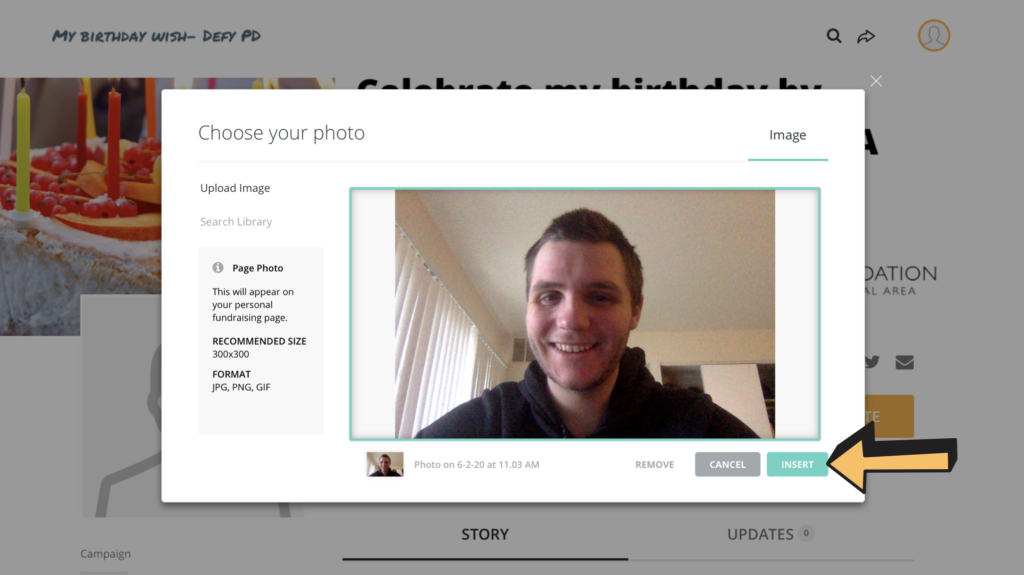 7.) Adjust your photo and click "Save" and then "Continue".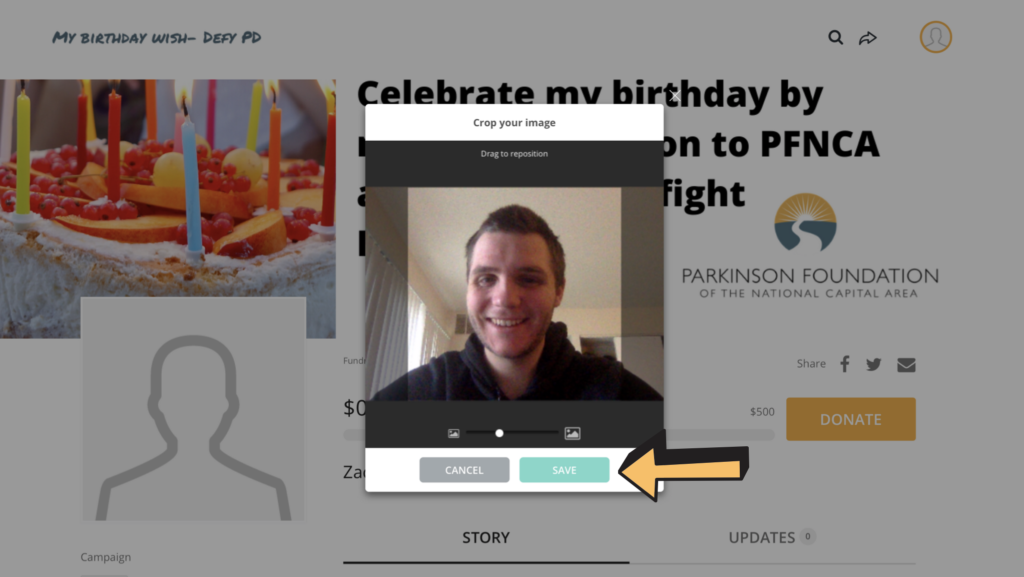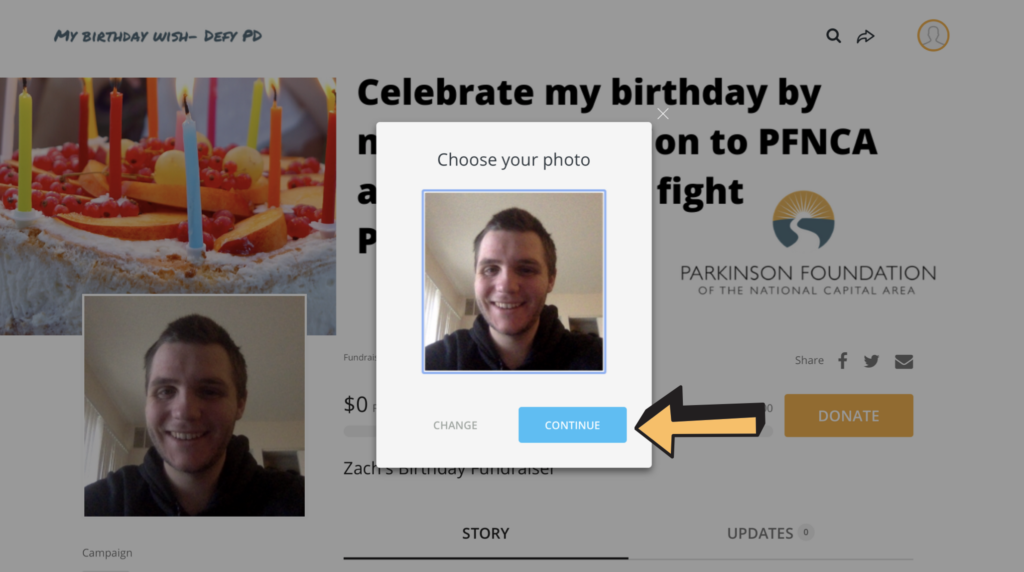 8.) Click "Awesome" and now your Fundraising page is set up. Next select "manage" on your Fundraising Page.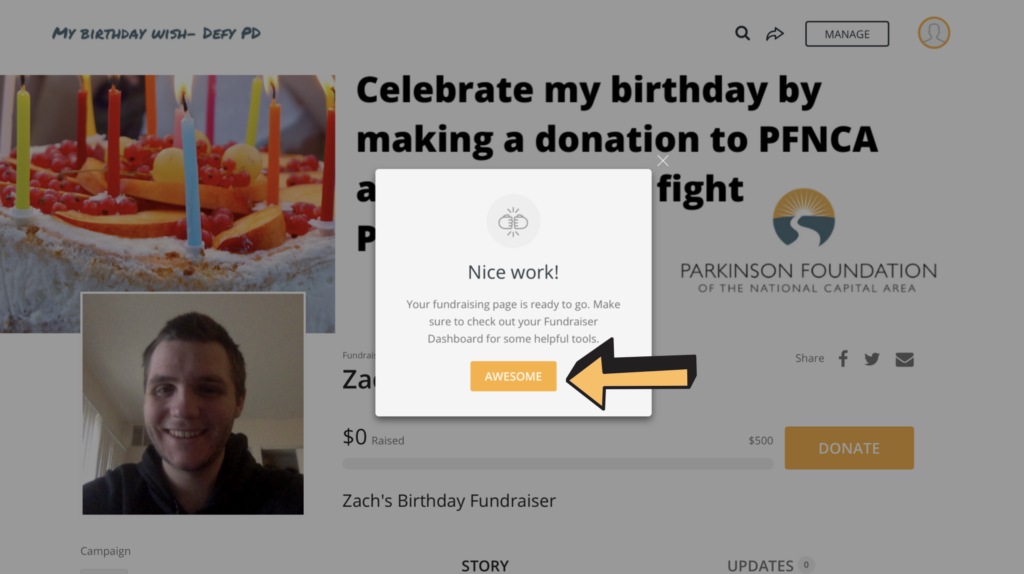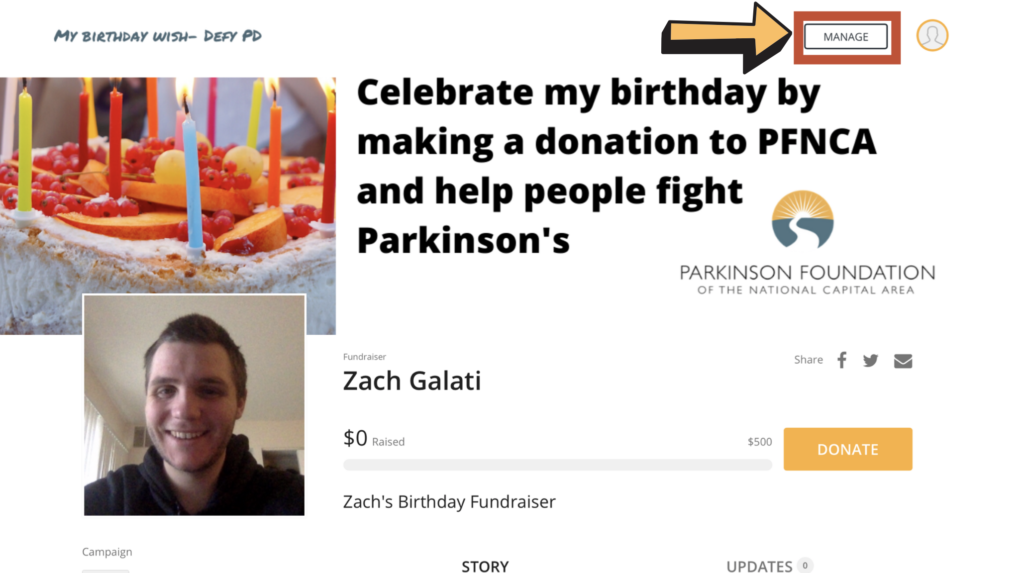 9.) From here you can edit your fundraising page as you see fit but for now we are going to focus on how to share your fundraising page with others so that they can donate. Start by clicking the "Emails" tab and then selecting "Ask for Donations".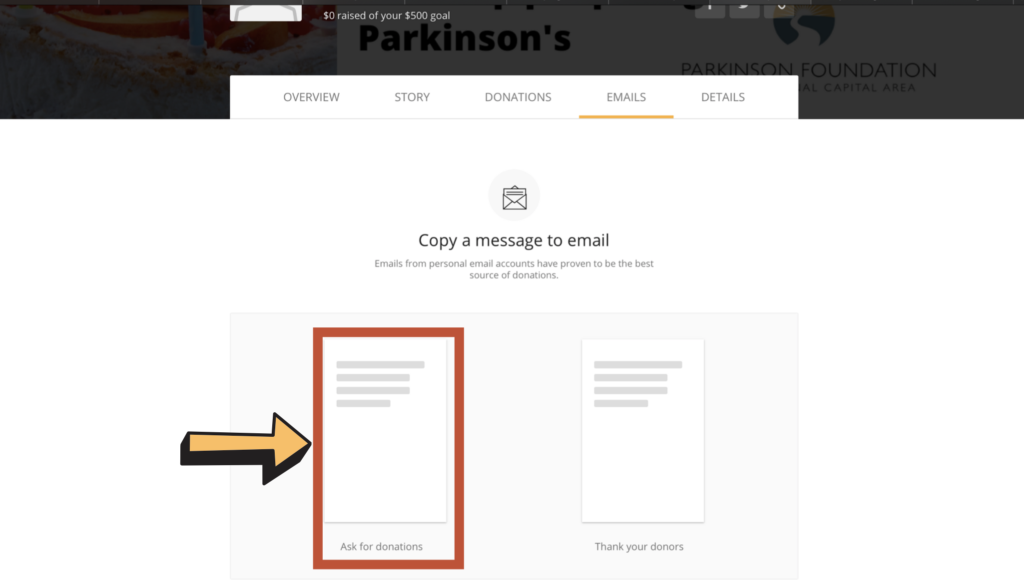 10.) Text will auto generate that you can copy and paste into an email you will send out to Friends and Family you would like to ask to donate to your fundraiser. Copy the text by clicking "Copy Message" and then you can return to your fundraising page by clicking "View".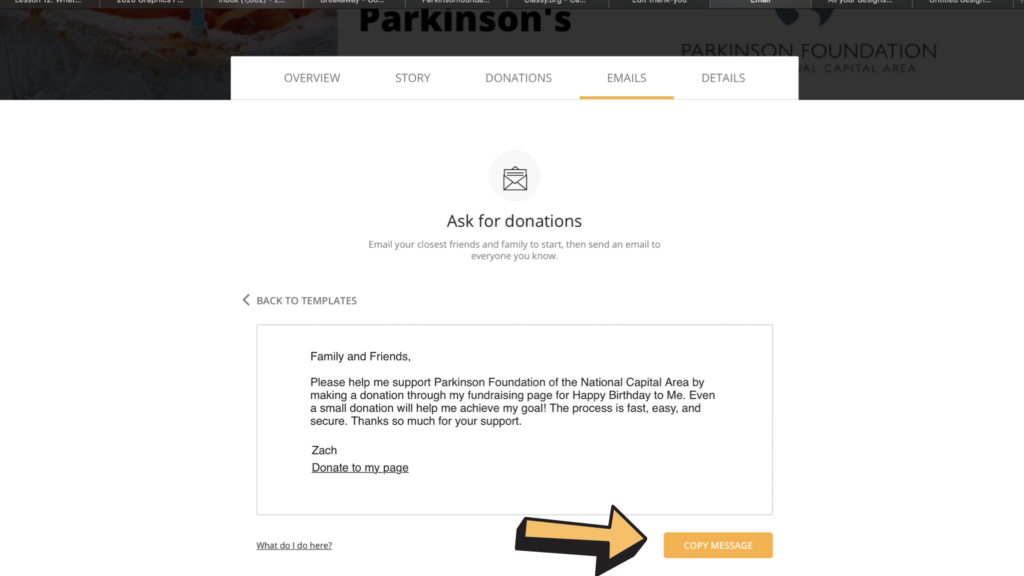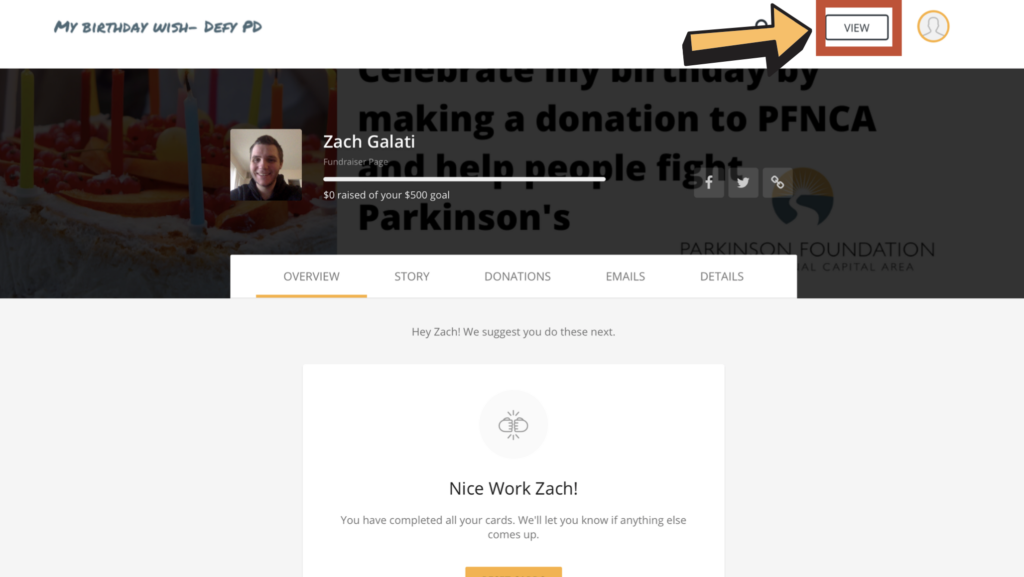 11.) From here you can click the Facebook icon to share your page on Facebook, the Twitter Icon to share your page on Twitter or the Email Icon to share your page via Email. Next click on the Email Icon if you would like to share your fundraising page with other over Email.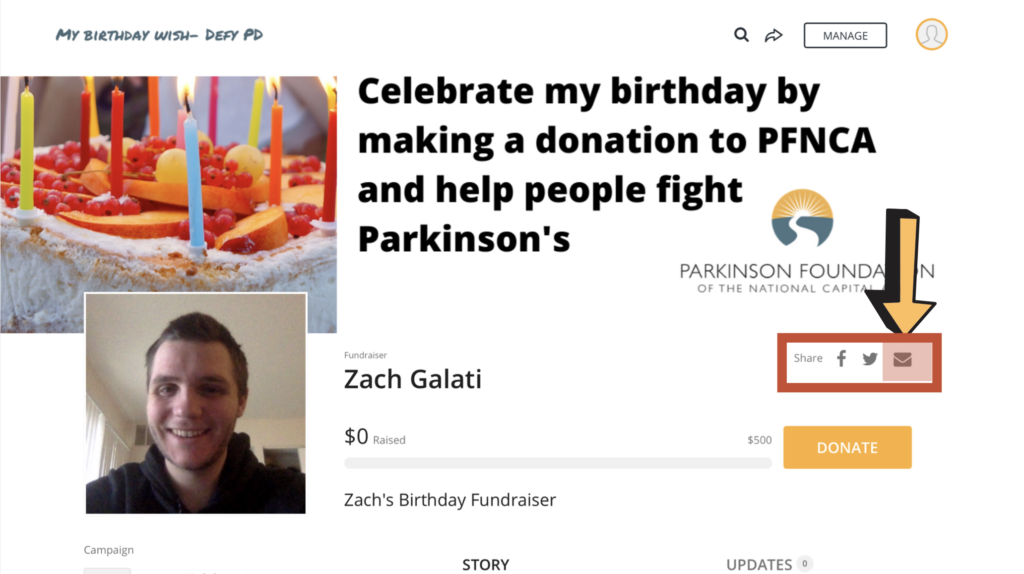 12.) Once you click the Email Icon text will be auto generated that you can send out to others so they can donate to your page. We recommend editing this text to personalize the message. You can also paste the earlier email text we copied in step 10.
We recommend sending this email out to everyone you think would be interested in donating to your Birthday Fundraiser. We also recommend adding "FOR MY BIRTHDAY" to the end of the subject line of your email.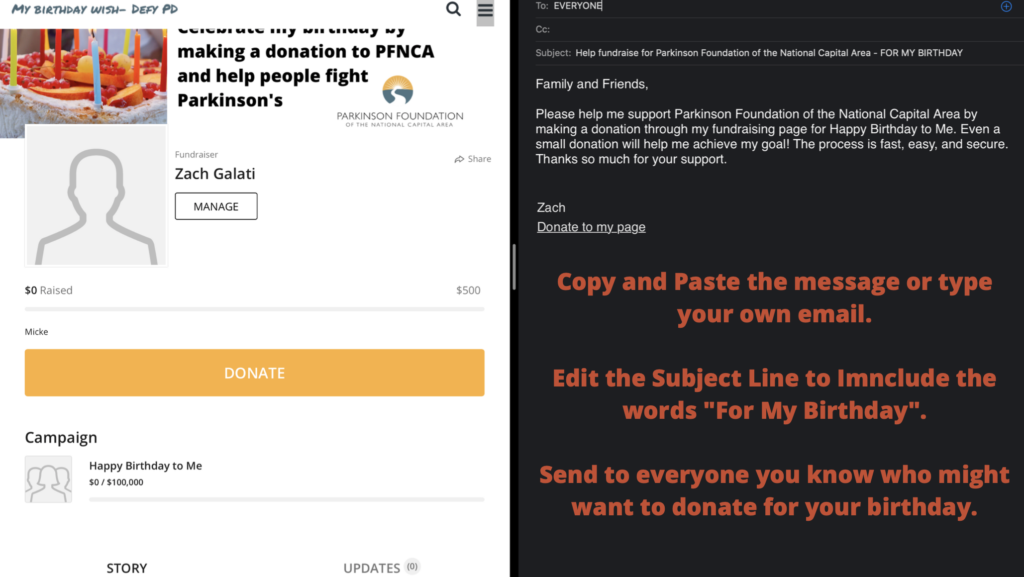 If you have followed all of these steps then congratulations you are well on your way to having a fun and successful Birthday Fundraiser to support PFNCA. If you have any questions about setting up your fundraiser or sharing it with others please reach out to P[email protected] and we will be happy to assist you.