Tuesdays & Thursdays 11:00 a.m. – 12:00 p.m.
In partnership with and held at: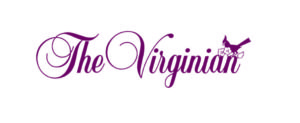 9229 Arlington Blvd.
Fairfax, VA  22031
Prerequisite: contact The Virginian at the phone number listed below to learn the prerequisite for participating in this program.
Based on Popular LSVT BIG therapy program, Move BIG is a Parkinson- Specific class to improve your quality of movement, walking, strength and endurance. Also includes postural and stretching exercises.
Important: To be able to attend this class,  you have to complete "BIG" therapy and show evidence of having completed the program.
Note: In order to attend PFNCA exercise programs at The Virginian, please follow these steps:
Register with PFNCA by clicking here or by calling (703) 734-1017 to receive your PFNCA name badge.
2. Complete Registration Packet for The Virginian.
3. Return Virginian Registration Packet to and direct questions to:
Maria L. Malca, Fitness Center Manager
The Virginian
Phone: 703-385-0555 x 5290
Fax: 703-385-0161
Cell: 703-966-0363
mmalca@thevirginian.org
Nearby Zip Codes:  22003, 22015, 22030, 2032, 22042, 22043, 22124, 22180, 22181, 22182