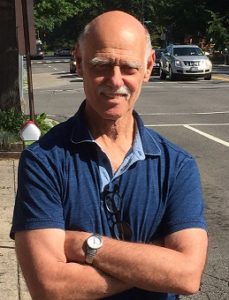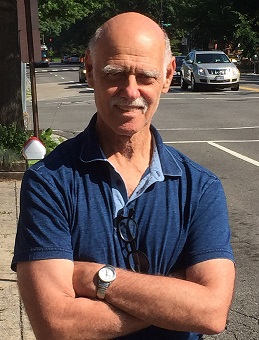 PFNCA Support Group Specialist Leon Paparella took a moment to reflect on the 800th session of a support group he has led in Arlington, Virginia…
Since I wrote my first article on this subject (July 2004), much time and more than 800 sessions have passed, of this psychosocial therapy group for people with Parkinson's. Many issues and group dynamics have been identified, illuminated and repeated since its inception. Certainly, group composition has changed as well as the symptoms reported by the diverse group of Parkinson's sufferers.                              
Begun in 1999, the group represents sixteen years of group life. During this time, more than 70 members ranging in age from 60 to 80 have participated. The average age is 70. Currently, there are 12 active members. Many have been in the group for more than 3 years, 2 for 10 years. No one except me, the leader, is from the original group. It is a slow-open group with comings and goings.  Over time, members have entered the group, moved away, and died. (The life-style of members range from independent functioning to having limited mobility and needing assistance with transitions.)
Since the start of the group it has been a long journey to reach the milestone number of 800 sessions and beyond.
Parkinson's Disease
Those who develop Parkinson's face a myriad of physical, psychological and social changes. It is a complex, slowly progressive illness that is diagnosed by observable symptoms such as tremor, stiffness, slowness and loss of balance. However, there is much diversity in the rate of change and the type of symptoms experienced by Parkinson's sufferers. While the average age of onset is sixty years of age, fifteen percent may be diagnosed prior to age fifty. Although it is medically treatable there is no cure for Parkinson's disease.
Parkinson's Disease and Parkinsonism
Since there are no definitive diagnostic tests for Parkinson's, the diagnosis can sometimes be unclear. The term Parkinsonism refers to a whole category of neurological diseases that cause slowness. This includes a classic form of Parkinson's, many atypical variants called Parkinson's Plus Syndromes and any other brain disease that resembles Parkinson's. In all cases, there is a disturbance in the dopamine systems of the basal ganglia–a part of the brain that controls movement.
Classic (idiopathic) Parkinson's is the most common and most treatable, 85 percent. Atypical variants, 15 percent, are more serious and less treatable. They include MSA (multiple systems atrophy), PSP (progressive supranuclear palsy), CBD (corticobasal degeneration) and Lewy Body Dementia.
Because there is no cure, once the diagnosis of Parkinson's has been established, it is a life enduring experience. Those of us who share the diagnosis must do so facing the reality of many future uncertainties. The chronic nature of Parkinson's makes it reasonable to determine there is need for an ongoing, well functioning support system.
What is the value of an ongoing, open-ended group?
For those who are newly diagnosed an open-ended group that continues meeting indefinitely is not suitable. When initially diagnosed with Parkinson's most people feel overwhelmed by the possible implications. At that early time, it is too distressing to make long range decisions and commitments. A short-term group designed to address the specific needs and questions of the newly diagnosed is more appropriate.
However, for those who have lived with the diagnosis longer, there are many benefits of an ongoing, open-ended support group.  Among them are reduced isolation and shame; the opportunity for emotional expression; reclaiming one's identity apart from that of a Parkinson's patient; and an instilled sense of hope. Also, group cohesion is most important. The knowledge that others are "in the same boat" and share the experience of this illness is a unifying force, the fabric of relationships in the group provide strength and courage to face the challenges in the present and future.
Why is long-term group membership noteworthy?
In this time of news stories of sports figures and others' superlative achievements, overcoming obstacles and breaking records, I think of this group and its members.
Coach Wes Unseld of the Washington Bullets (now the Washington Wizards) once said about playing the game of basketball, "it's not how fast you run but how long you run fast."
So it is with life and Parkinson's: It's not the short distance sprint that matters, but rather being able to stay the full course of life, modify expectations, adapt to limitations and stay in the game.
"Uncertainty" and the Psychosocial Challenges
"Life is about not knowing, having to change, taking the moment and making the best of it, without knowing what's going to happen next." "delicious ambiguity" Gilda Radner
This quotation represents a reality for all people. In truth, the very nature of our human existence is forever in flux. Despite our efforts to find constancy, consistency and lasting security, the fact is, we are part of a dynamic and ever changing process. The challenge we confront daily is to live fully in the face of uncertainty, unpredictability and impermanence, knowing that one day we are going to die.
In addition, the challenge becomes palpable in a powerful way when diagnosed with a chronic condition, such as, Parkinson's. Confronted more sharply with the awareness that life is finite, the prospect of facing real and imagined "uncertain" limitations is daunting. Because there is no cure, once the diagnosis of Parkinson's is established, it is a life enduring experience. Most members of my long term weekly groups are not newcomers to the various stressors characteristic of Parkinson's, but have lived with the illness for many years.
Although the shock of their initial diagnosis is past, members still contend on a daily basis with the uncertainties and vagaries of Parkinson's, not knowing what the future holds for them.
The most prominent psychosocial concern described in groups is everyday functioning and the potential loss of personal effectiveness. Now, faced with the complexity of daily tasks, unexpected events, emergencies, transitions and travel can cause increased anxiety and overwhelming stress. This encompasses the ability to manage and maintain responsibilities with family, friends, employers and the public. Congruent with this concern are an increased sense of vulnerability, loss of confidence and a diminishing sense of personal vibrancy.
A therapeutic group has the potential to help alleviate the suffering of its members. It can protect, insulate and absorb individual feelings of anxiety, confusion and chaos. In the group, I try to keep my mind open to new possibilities of discovery and coping as I listen to members describe stressful events. I encourage members to identify and share with each other to broaden awareness of others' struggles.
Ultimately, my effort as a facilitator is to strengthen the supportive capacity of the group and increase group members' ability to accept and tolerate uncertainties and the reality of not knowing what fate will bring.
Therapist-Member Relationship
In this psychosocial therapy group, I am aware that my credibility and effectiveness can be enhanced by the group members' identifications with me as a fellow sufferer. Viewing me as an active working person provides hope, as it models a sense of success in coping with the persistence of the illness.
In a professional journal in 2004, I reported on the value of group therapy for people with Parkinson's when members and leader share the diagnosis. I focused on a decision I made at the start of the 91st session when I experienced serious Parkinson's tremors and anxiety that interfered with my ability to lead the group in the usual manner. The decision I made was to acknowledge the symptoms to the group in order to adjust. I needed to stand against the wall.
My decision to immediately disclose the difficulty and make an adjustment brought needed relief. It allowed me enough physical comfort to regain my sense of balance in order to respond to the group's needs. Group members seemed able to address their concerns, support each other, and adapt positively to the situation.
Having read my published report, a group member gave me her account of the group experience. It is a profound and poignant description of the powerful thoughts and emotions involved in the therapeutic 'helping' process and relationship. It illuminated the complex nature of the role of therapist combined with addressing the issues of Parkinson's disease in a group. I quote from her text:
"Leon, our therapist, who also has Parkinson's, in summing up our struggles, lets fly the word-arrow that punctures my tremulous silence. 'Fear', he says is what we are fighting."
"A week ago, Leon challenged my absence. "Where have you been? He asked. "Cooking for company," I replied, "so I don't have to come here." Truthful but not the whole story, as I sensed he guessed. I was glad to have an excuse not to come to the support group. For while, I wanted to pretend that I was still part of the healthy living, I wanted to forget our group struggles with fear and body failings, my own rapidly increasing tremors, spasms of dyskinisia, and cloudy double vision.
Then in the end was a word, "fear" and I couldn't hold back. Leon said nothing. Offered no comfort. Was his response that of the detached therapist? Was his role just to listen and wait for the patient to make self-discovery? I passed him in the hall and he averted his eyes. Still the Therapist? Or had I expressed his fear too, since he suffers as much as I.
This quote represents the difficulty of the therapist-member relationship I experience. How do I fulfill my role as a therapist and attend to my health needs? Truthfully, I wish to minimize the effect of Parkinson's on me. Yet I realize sharing of fears with the group may help members give voice to their concerns. On the other hand, exposure of my human core may be experienced by some as a betrayal of the unconscious contract implying I am a superior person who doesn't have to deal with the same issues as everyone else.
In session 760 (1-12-16) I was absent due to my mother's passing. Session 761 (1-19-16) seemed to mark a change in therapist transparency. Much attention was given to the loss of my mother. A card given to me by a member read, "through your kind work I have experienced the kindness of your mother. I thank you both." I was emotionally very moved as I tried to express my heartfelt thanks to the members of the group.
Commentary
This account represents the creation, development and maintenance of a unique resource for people with Parkinson's disease. It is a tribute to the group experience and those who have been a part of it from its beginning. Within a medical illness category and the arena of a support group culture, a psychosocial therapy group for people with Parkinson's has been sustained over many years and has served many.
Because people with Parkinson's suffer from societal devaluation and stigma, the group is an effective healing force. Initially, I was uncertain the participants would accept and trust a therapeutic group led by a professional psychotherapist. However, I soon learned group candidates welcomed the opportunity to participate. In fact, as members committed to regular attendance they praised the quality of their experience and the groups beneficial effect.
Certainly, the reality of my sharing the diagnosis of Parkinson's has been a contributing force to members confidence, commitment and group success. But the relationship between members and myself, when viewed up close is complex.
Throughout the life of the group I have kept a careful account of each session and consistently informed the membership of the number of sessions completed and notable past events. I did this to maintain focus and convey the connection to the larger Parkinson's group experience.
On the merits of history, the following quotation introduces a story entitled, Roosevelt Mythistoricus, (Prologue in Perspective) by Allen Weinstein, a former group member and the ninth US archivist. He was eight years old in April 1945 when Franklin Roosevelt died.
"Moment by moment the whole fabric of events dissolves in ruins and melts into the past; and all that survives of the thing done passes into the custody of a shifting, capricious, imperfect, human memory…The facts work loose; they are detached from their roots in time and space and shaped into a story. The story is molded and remolded by imagination, by passion and prejudice, by religious preconception or aesthetic instinct, by the delight of the marvelous, by the itch of the moral, by the love of a good story; and the thing becomes a legend. A few irreducible facts will remain; no more, perhaps, than the names of persons and places…—F.M. Cornford, Thucydides Mythistoricus (1907)
To learn more about support groups, please click here.