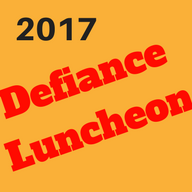 PFNCA will Honor Those that Attended 50 or More PFNCA Program Sessions in 2016 at its Annual Defiance Luncheon, which will be held May 2nd in Bethesda, Maryland.  Honorees include:
Jim Anders, Mac Arnold, Rodger Ashley, Larry Bartol, Larry Baskir, Lynne Bluestein, John Bowles, Bruce Burns, Martin Callaghan, Mary Campbell, Jean Chandler, Fay Chang, Edward Chesky, Perry Cohen, John Crawford, Audrey Cronacher, Scott Cronacher, Richard Cross, John Dailey, Anne Davis, Russ Dawson, Kathleen Dougherty, Jon-Eric Eaton, James Egan, Ursula Ermert-Jones, Ron Ewing, Bob Frey, Eugene Gallagher, Roger Gittines, James Halsey, Lois Hanmer, Read Hanmer, Sean Herrity, John Hoffmann, Ken Holland, Charles Hoyt, Maria-Isabel Hoyt, John Inman, Richard Jones, Steve Kaufman, Sree Kumar, Dan Lewis, Linda Lind, Richard Lind, Jeanne Livingston, Caroline Lyke, Behzad Mansouri, Marybeth Martin, Richard McCloskey, Fred Moonves, Jack Neufeld, George Owens, Kheema Pant, Bill Parks, Learie Phillip, Hugh Pitcher, David Radloff, Julie Raskin, Margaret Reeder, Louise Richards, Claudio Rigosi, Arlene Rodenbeck, Paul Rohrlich, Donald Rosenblum, Pat Ryan, Howard Schneider, Neil Sherman, Allan Shure, Paul Strudler, Page Stull, Rick Vaughan, Robert Wagner and Henry Wulf.
To purchase tickets, please click here.
This program is made possible with generous support from Foxhill Residences.